Coach Dorji and Ms. Sapuna travelled to Bahrain on May 12th, 2022, to compete in the Bahrain Para Badminton International 2022, which started from 16th until 21st May.
Coaches from Bhutan, Kuwait, Bangladesh, Tajikistan, Cambodia, Bahrain, and Lebanon attended a three-day coaches training organized by the Badminton World Federation before the competition scheduled on the 13th and 15th of May 2022. During the session, coaches discussed their challenges and the training process for para athletes. Simultaneously, the formal para-badminton player, Mr. Guillaume Gailly of France, trained para players for three days before the tournament began.
The fixture was drawn on the evening of the 15th May. Ms. Sapuna Subba competed in the Women's Singles (WS) and Mixed Doubles (XD) categories of Short Stature (SH6). She paired with a player from Bangladesh in the XD-SH6 category. They competed in a league round against players from Hong Kong and England. They were unable to advance to the knockout stage.
Meanwhile, in the league match in the WS-SH6 category, she played her first singles match against Bahrain and won by a large margin (21-3, 21-3). She lost her second match against an Egyptian player (4-21, 8-21). The Egyptian player was ranked first in the group, while Ms. Sapuna was ranked second.
She had also advanced to the knockout stage. In the knockout stage, she faced RACHEL CHOONG, the world No. 6 player from England. In the quarter-finals, Ms. Sapuna lost to Rachel by (5-21, 3-21).
After her matches, she said that she must work hard and be determined in order to be successful in her future matches. She remarked that one of the challenges she had was the lack of confidence to play. She remains optimistic with a thought that if others can achieve success, she can too. She intends to put in more effort in the future to compete at an international level. "I can do it even if I am not at their level, and I will try my best to achieve it." – Sapuna
Mr. Dorji added that in comparison to her previous performance in the Asian Youth Para Games 2022, she did well, but still need to work harder to get to this level. "It was a wonderful opportunity to meet and learn from a top-ranked player in the world. Our athletes' main weakness is their lack of confidence. We need to build her confidence by entering as many tournaments as we can. More exposure matches are required.", states the Coach.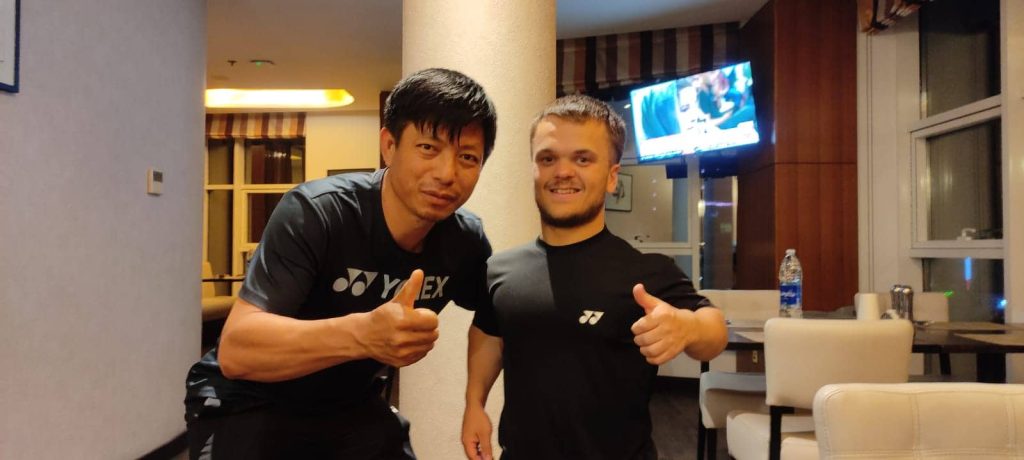 All of the Paralympic medalists from across the world are competing in this competition to preserve their ranking and qualify for the Paralympic Games in 2024. In total there are 37 countries participating in the tournament in different categories.